Private pension insurance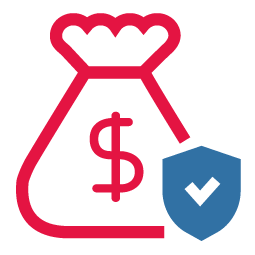 How to find your strategy towards retirement without a financial gap!
Nowadays it is a must to create and build up your private pension insurance in addition to the foreseen pension you might get from the government (Social Security in Spain) or the company you worked for, once retired.
Being a foreign resident in Spain it is even more important to attach importance to this topic, as most people won't fulfil the legal minimum of 15 years of contribution and have to get back to their own portfolio, if existing.
Unfortunately, in Spain the variety of products such as saving plans or "plan de pensiones / ahorro" is limited compared to other European countries but interesting regarding the situation at a bank, as you get at least interests and a guarantee.
1. "Plan de Pensiones" (Pension insurance) offered by a Spanish insurance company
investment is guaranteed in comparison to the banks
right to choose the terms concerning the amount you are planning to invest
contracts are running annually and can be changed 1 month before renewal according to your financial situation allowing a high flexibility
possibility to make extraordinary contributions during the year
can be used to reduce your income tax
small amounts sum up during a period of 15 to 20 years
Our recommendation thanks to our experience:
Start as early as you can to build up your own private pension insurance together with your family and your tax adviser to guarantee freedom and flexibility once you retire.
Don't leave it to others!
Make your inquiry without any commitment!
If you are interested in getting a quotation, we need to know some basic details.
Please fill in the questionnaire and send it to us at: egner@egner-consult.com – no obligations of course.