Repatriation / Funeral Insurance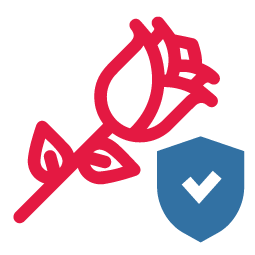 Be by your family when most needed
The calm to know that in the most difficult times like illness, accident or death, your family and beloved ones will have the support they need with a customised, high quality service.
Your family will be helped by a professional manager
Assistance, management and provision of the funeral service (especially in case of repatriation of foreign residents)
Legal support
Trained professionals such as psychologists etc.
Possibility of online last will
Digital life deletion
Additional services such as comprehensive pet care, remote assistance or legal protection of the family can be included in the policies.
Funeral Services
Our last act can be very significant.
Besides the assistance by professionals to organize all necessary and legal steps (especially in case of foreign residents) , DKV Spain offers a special service called Eco Funeral.
Among others the family can choose?
Caskets made with ecologically certified wood and natural fibre textiles etc.
Biodegradable urns made from natural or recycled materials
Floral ornaments without plastic or metal
Commemorations on recycled paper
Simplicity and planning to facilitate decisions at such a delicate moment!
Make your inquiry without any commitment!
If you are interested in getting a quotation, we need to know some basic details.
  Please fill in the questionnaire and send it to us at: egner@egner-consult.com – no obligations of course.