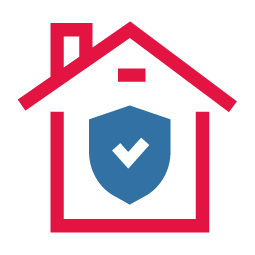 Home insurance, optionally with renters and private liability
Home sweet home – Protect your home inside and outside!Whether you are buying or renting a property in Spain you should be insured against major risks such as fire, explosion, water damages, electrical damages, robbery and theft …
By law you are obliged to contract public and private liability or tenant's liability.
In Spain we have the possibility to cover all these risks in one policy and even including the insurance for your pets.
We are professionals in finding the necessary and best coverage concerning your home which can be quite complex when buying houses or flats in need of refurbishment or owning art work, pianos or jewellery.
All our insurances include professional help with handyman service when it comes to insured claims, IT assistance, cleaning service, legal assistance and free medical guidance.
24h hotline in case of any emergency also in English included!
Make your inquiry without any commitment!
If you are interested in getting a quotation, we need to know some basic details.
  Please fill in the questionnaire and send it to us at: egner@egner-consult.com – no obligations of course.